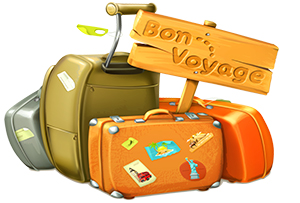 For those of you planning to travel over the upcoming holidays, here are a few quick tips to help you save a little bit of cash when flying.
1. Book your flights prior to November 1st, as prices generally go up starting in November.
2. If you can fly early, usually the first flight out costs less than flights later throughout the day.
3. Generally, if you can leave on the actual holiday, the flights are cheaper than the days leading up to and after the holiday. Remember that Christmas is on Sunday this year, so flights the week prior are going to be higher. And of course, the typical Wednesday prior to Thanksgiving and the Sunday of Thanksgiving weekend are huge travel days.
Who couldn't use some extra cash for the holidays or save some money for the bills that come after the holidays.
Safe travels and hope you have a wonderful holiday season!